scenes from
Clockwork Tales: Of Glass and Ink
Steampunk HOPA game for Artifex Mundi Game Development Studio,
2012-2013 
Scenes I did as a 2D artist for a HOPA game. (Hidden Object Puzzle Adventure), by Artifex Mundi. All copyrights by Artifex Mundi.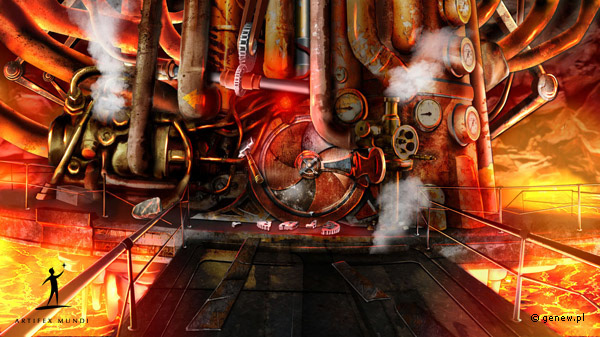 The scene bellow uses 3d prerender ( the only one here, all ohers are made in Photoshop - only 2D.)
3D modelling by Adrian Stefaniak.